Performances

1. Volumen (millones de piezas/año)
40-70 million pieces
2. Velocidad diseñada
250pcs/min
3. Velocidad estable
150-200 pcs /min
4.  Passing rate
≥ 97% (Not include the glue applicator, Auto Splicing)
 
 Technical Parameter:
1. Fuente de alimentación
3 phase, 5 wires  (380v, 50HZ)
2. Potencia instalada
400KW
3. Potencia utilizada
350 KW
4. Cable eléctrico
3×120mm2+1×50mm2+1×25mm2
5. Suministro de aire comprimido
0,6~0,8Mpa
6. Absorción de aire comprimido
5000 Nl/min
7. Tamaño de la máquina
35.0m× 8.5m× 4.2m(L× W× H )
8. Tamaño de trabajo
40m× 12m ´5.0m  (L× W× H )
9. Peso de la máquina
About 70T (whole production line)
10. Machine Color:
 Blue ( confirm with customer)
11. Machine Direction:
From Right to Left   (can be designed as customer's demand)
12. Containers:
6´ 40 HQ containers
13. Acabado Tamaño del producto:

XL、L、M、S

( Based on Customer's requirement)

  Max
 Min
Longitud
 1000mm
450mm
Anchura
 880mm
350 mm
14. Product Structure:
Basic structure:   Fluff core, SAP, top sheet, backsheet, frontal tape, side tape, leg elastic, ADL
Optional structure: Double core, waistband, stand cuff, ADL, Fasten belt(T-tape).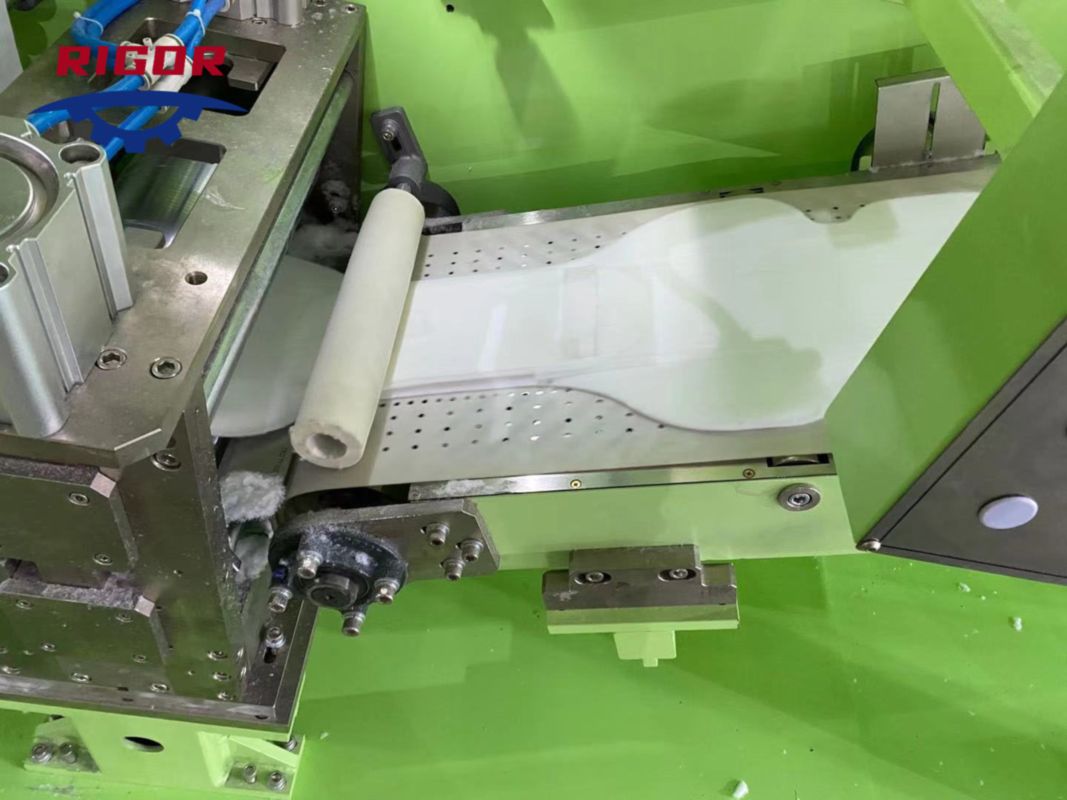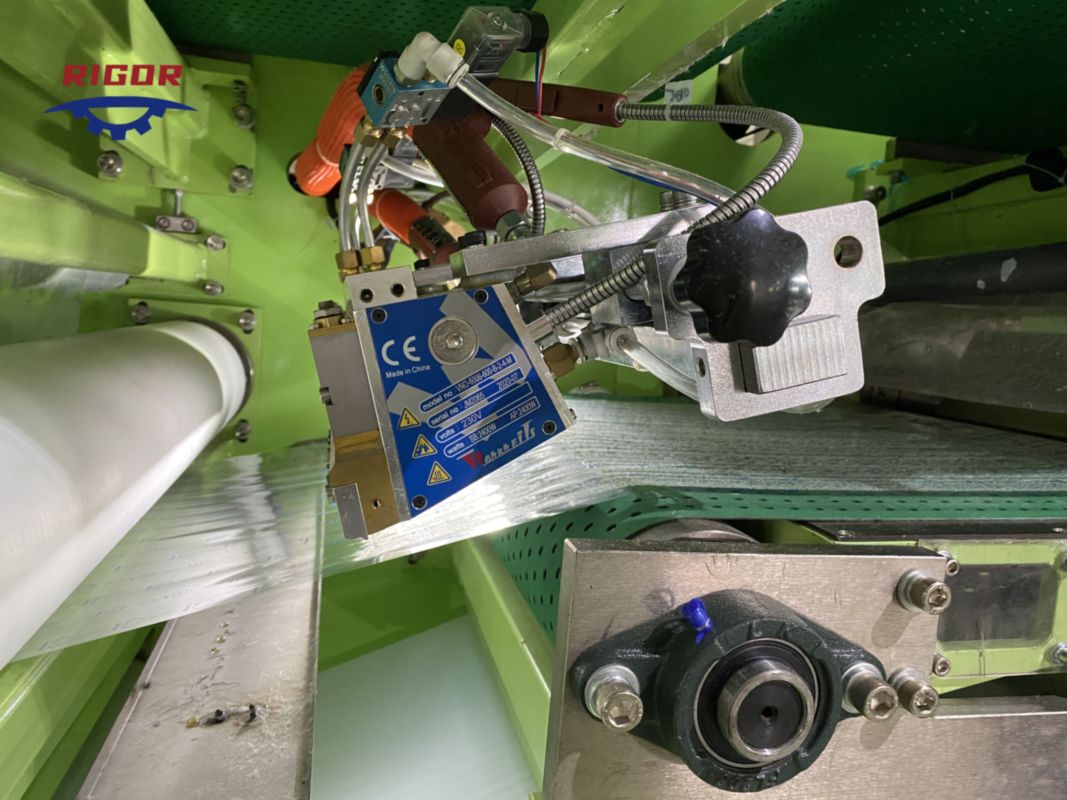 Nuestras ventajas
1.Concentration on the area of diaper machine
Our factory focuses on different hygienic sanitary machinery production lines industry.
For more than 15 years, we try our best to concentrate on improving our technology, skills and experience in this area.
As a result, we gained a great number of honours and awards from Chinese government and our customers both from domestic and overseas markets.
2.Professionality for decades
In order to make sure our professionality is in the top level of the area, we always keep in step with the global hygienic sanitary products markets, continuously improving and innovating our technology to the lastest trends.
We are able to offer you reliable production lines and professional solution and services.
3.Customization for special needs
With the highest level of technology in the area, we would very much like to attend to the advice of customers carefully.
W will offer you suitable and individual design to meet your requirements and satisfy you.
4.Precision and Quality Control
Como fábrica profesional y experimentada, tomamos "La calidad primero" como nuestra directriz de trabajo, todas las piezas mayoritarias de nuestras líneas de producción se compran y procesan de acuerdo con los más altos estándares de la industria.
Hemos importado máquinas CNC de alta calidad para garantizar la precisión y el uso duradero de las líneas de producción que fabricamos.
Todas las máquinas vendidas serán instaladas y montadas por técnicos experimentados.
5.Commitment
We commit that the production lines we produced will perform excellently and stably.
We sincerely hope that our efforts can help you to be successful.
We are sure that our excellent machines can meet your demand and give you a tremendous feeling of fulfillment.