Pull Up Pants Baby Diaper Machine
| | |
| --- | --- |
| Working speed | 500 Pcs/minute(M size) |
| Machine size | 32×8×5 M(L×W×H) |
| Total weight | About 85tons |
| Electricity | 380V ±5%、50HZ |
Unique benefits of owning Rigor's Baby Diaper Machine:
We care what you care most about purchasing a machine.
We have always believed in serving best machines possible for customers.
Our mission is to help each client stay at the top of Baby Diaper supplier.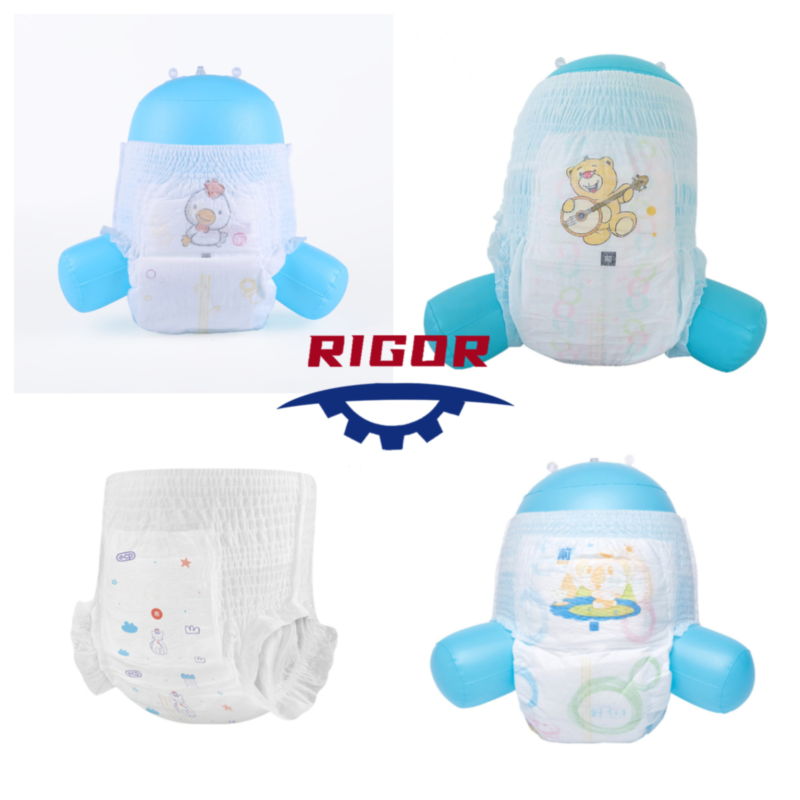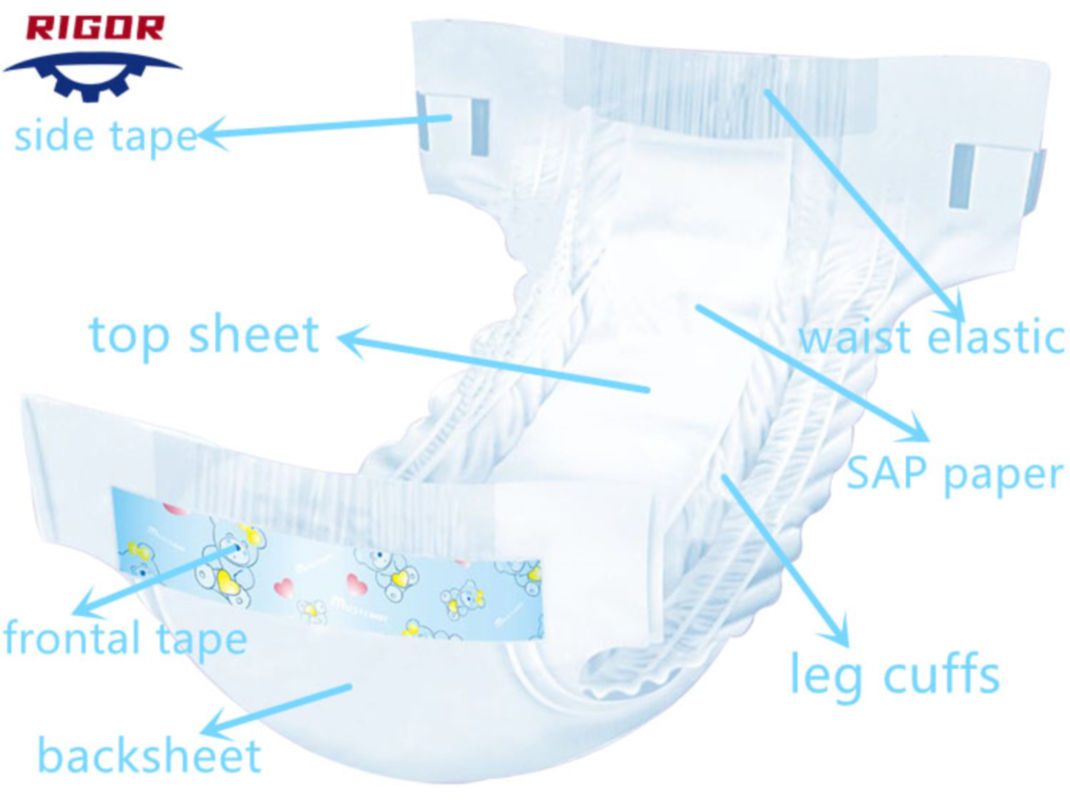 Machine Standard Configuration:
Crusher system
Bottom tissue feeding, roll diameter φ800mm
Fluff forming system
SAP feeding system
Upper tissue, roll diameter φ800mm
Fluff core wrapped by upper and bottom tissue, also can be wrapped by one whole piece tissue
Press the absorbent core
ADL feeding, roll diameter φ800mm
One set products cutting unit
Hydrophilic nonwoven supply, roll diameterφ800mm
Leak cuff unit
Leg cuffs lycra supply
Backsheet film supply,diameterφ600mm
Three pieces complex, two sides fixing unit, adhesion pressing
Surface layer, absorption core, backseet film pressing
Inner waist nonwoven supply,roll diameterφ800mm
Front color tape passive unwinding, roll dia 500mm, max cut size 100*100mm
Waist elastic lycra supply
Waist fluff part lycra cut unit, in case this part gets wrinkled.
Horizontal stacker transmission
The reasons make Rigor machine the preferred option:
1.High speed: 500-600 pcs/min
2.Professional manufacturer
3.Top quality
4.High performance
5.Full servo automatic control
6.Easy operation
7.Quality assurance
8.Hygiene products converting solution
9.Customized service
10.Main supported parts from world famous brands.
After-sales service:
The Seller shall be responsible to provide two technician to the buyer ' s factory to help the buyer for Installation of the machines on their arrivals, to give full instruction for installations and operations so that the buyer can install the machines and operate for test run properly .
For more information, please do not hesitate to contact us, we would be very happy to serve you.