The global wet wipes retail market size reached USD 13.6 billion in 2018. Baby wipes accounted for the largest share (Figure1), at $5.8 billion, accounting for 43% of the total global wet wipes retail market. In second place are household cleaning wipes at $3.5 billion, followed by makeup wipes, general purpose wipes, wet toilet paper and feminine care wipes. From a long-term perspective, the wet wipes market is definitely promising. Therefore, many investors will set their sights on the wet wipes market. But investment is by no means blind, so we must treat each investment project with care.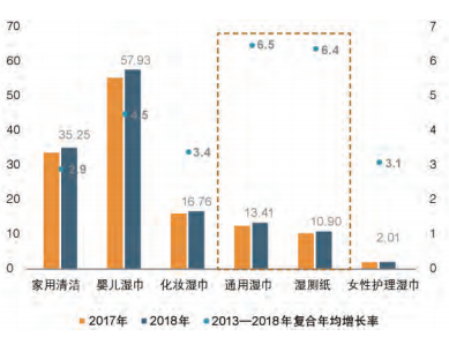 Of course, to produce wet wipes, you must first purchase a wet wipe machine. If you are a novice, and there are still many things you don't understand about purchasing wet wipe machines, please feel free to contact us. As a professional manufacturer, we have been specializing in wet wipe machines for more than 15 years with rich experience, and we manufacture many kinds of wet wipe machines, such as 30-120pcs/pack wet wipe machines, 5-30pcs/pack wet wipe machines, single pcs wet wipe machines and so on. All machines can be customized by your needs.  we are very glad to provide you with an investment plan that satisfies you.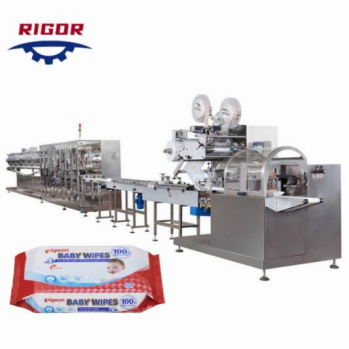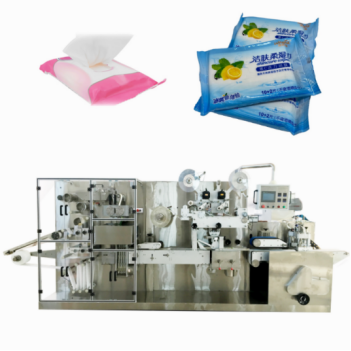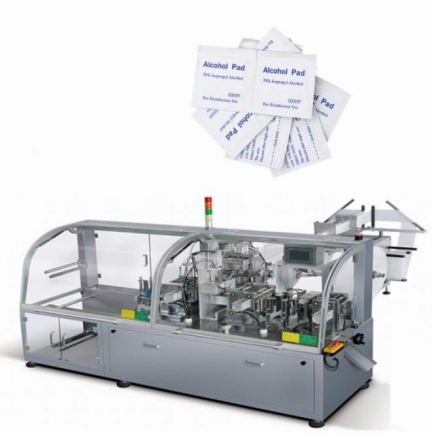 So do you know why well-known brands of wet wipes are popular? For example, JOHNSON, VINDA, HUGGIES, and TEMPO are all very well-known wet wipe brands. Basically, these brands have their own characteristic products.
Thus, how to create brand characteristics? A very salient point is product segmentation. Product segmentation can create subdivided groups, position one's own brand or function to promote the attractiveness of one's own products to consumers. For instance, DUDE Wipes is a brand of wet wipes in the United States, positioned as wet wipes for men. DUDE Wipes not only has all-purpose wipes, but also deodorant wipes, cleansing wipes, face care and body care wipes, and more. These products can not only attract the male crowd with their own brand positioning, but also convey the brand spirit with their unique packaging or brand positioning, attracting outdoor sportsmen and women, etc.
And the next step is to determine the core products, first subdivide the varieties by season. In the wet wipe series, there are mosquito repellent wipes, anti-paralysis sunscreen wipes, and cool wipes containing mint essence for summer, and mirror anti-fog wipes for winter. Ordinary wet wipes, dish towels, home appliance cleansing towels, deodorant towels, acne towels, beauty and slimming towels suitable for all seasons. Further subdivide according to the purpose of finding several quasi-core varieties. The first subdivision highlights the wet wipes that are suitable for all seasons. It has a long service cycle and the most varieties. It is the focus of production and sales.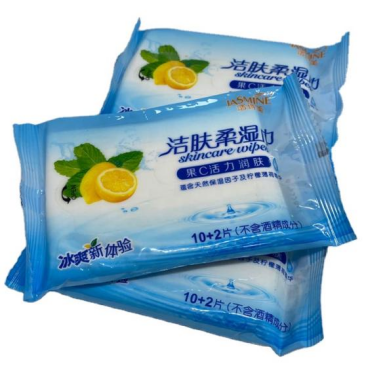 There are ordinary wet wipes, makeup remover wipes, feminine care wipes, baby wipes, disinfectant wipes, deodorant wipes, acne wipes, skin softening and degreasing wipes, and fragrant foot wipes for sterilizing skin care. Among them, ordinary wipes are the most widely used. Wet wipes are highly profitable. Feminine care wipes, baby wipes, and skin softening and degreasing wipes are clearly used very frequently. Disinfecting wipes are closely related to the current social emergencies and bird flu and are very popular. Daily necessities include dish towels, home appliance bright cleaning towels, mirror cleaning towels, screen-cleaning towels, refrigerator deodorizing towels, shoe towels, and kitchen degreasing towels. Among them, dish towels are refined from natural coconut oil derivatives. The back tableware can be wiped without cleaning, and the fruit is related to social emergencies and has the highest frequency of use. After subdivision, several quasi-core products are defined as ordinary wet wipes, makeup remover wipes, feminine care wipes, Aoer wipes, skin softening and degreasing wipes, disinfectant wipes, and dish-washing wipes. Finally, according to the target consumer group, the users of the core varieties of wet wipes are mainly young women. Love of beauty and love of cleanliness are their common characteristics, taking into account the requirements of high frequency of use. Bowl towels stand out from quasi-core varieties and become core varieties. Furthermore, in order to avoid the added ingredients of wet wipes that may cause damage to the baby's skin, most baby wipes claim to add little or no additives. For example, Aqua wet wipes contain 99% pure water, and Pigeon's "100% pure water" does not contain any fragrances and no added. Domestic brands such as Qingfeng, Jierou, and Jieyun have launched "EDI pure water" wet wipes. Finally, for different product categories and functions of wet wipes, if different natural new materials are added, different effects will be achieved. For example, baby wipes with almond oil have a mild, skin-moisturizing effect. Adding charcoal and volcanic mud to the makeup remover wipes has a better cleaning effect, and the makeup remover is cleaner.
Therefore, wet wipe brands still have certain skills to succeed. All in all, there must be innovative content and innovative direction. Innovative content is of great significance to consumers, such as adding new raw materials with different functions for different categories. Another very important point is that it is environmentally friendly and sustainable. There are increasingly stringent requirements for environmental protection in the West and developed countries, and China will also develop in this direction in the future.